Bitter disappointment
Saturday, August 25, 2012
10:47 PM
So I screwed up. Just that one chance and I screwed up. Of all things, why O Level English oral?? I couldn't find anything to say because I really don't have any recent recollections of anything relating to the topic. And the worst mistakes I made, when the examiner asked, I replied "Yes." But the truth was a simple no. Then it led me nowhere, because I knew nothing about that and they knew that I didn't have anything to talk about because most of the time, I was fidgeting uncomfortably in my seat and at that moment then, I was so worried I would burst out into tears because never in my life have I felt humiliation that strong. They saw my incompetence and changed the topic to another one. Instead of feeling relieved, my mind had gone completely blank then because all I thought back then was "I screwed up. I screwed the fucking hell up." I hope I gained some sympathy points because I really feel totally shattered and battered when I came out of the examination hall. It was as though I had just fought a long, tumultuous and arduous war that I was left devoid of life. The tears were inevitable. My first ten seconds of pain came slowly, like an emotional frostbite that made me feel unfamiliar inside. I must not fall like this again. No more.
Labels: writings
one of you
Saturday, August 18, 2012
9:35 AM
▲▲▲▲▲
Yes I read all these books a few weeks back or so. I love
Sophie Kinsella
! She's so witty and clever and her books are definitely ingenious. Those of you who have read the Shopaholic series will understand her brilliant sense of humour. I think
Can You Keep A Secret
was my least favourite (not saying it's boring or whatsoever). The others are really wayyy better! HAHAHA and I absolutely didn't know these 'XXXXXXXX' meant kisses, always thought they were just meant to make everything cooler oops. Oh well, xxxxxxxxxxx. ☺ ( Learnt that from
I've Got Your Number
*winks*
)
Probably not the best time to be reading now but you know, there's a certain kind of addictiveness you can get from reading, especially books which once you start, you can't stop that kind of feeling.
I got so much homework every week that every time I start thinking about them, I get super turned-off, honestly. I would rather study than to get bound to responsibilities because they suffocate me. I'm so jealous of some people in my school who have migrated/planning to migrate/studying abroad. They make me think, "WHY THE HELL AM I STILL HERE, STUCK IN THIS BORING PLACE?" One day, I'll break free. Now, I'll just have to wait. xxxxxxxxxxxxxxx
/P.S. I miss missing Jaeseop. Can't wait for my OT7 to be complete again. ♥
Labels: books
One Love
Sunday, August 5, 2012
6:36 PM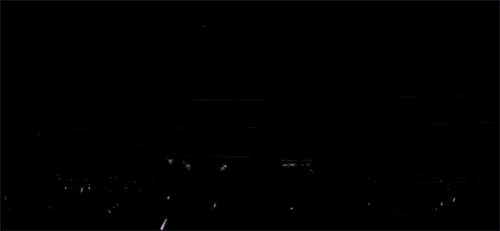 8월5일...
내소시여자들 5주년...이라니!! 헐! 우와~ 5주년정말축하해ㅎㅎ '영원히 소녀시대!' 태어나 주셔서 고마워요 ♡ 사랑해 소시 탱, 현, 최식신, 윤아, 싸니, 효연, 시카, 파니, 유리 축하해


♥♥♥
Have been watching
The 2012 London Olympics
recently and really got super hyped up almost every match with
Lee Yong Dae
was in! He just clinched the Bronze medal just now in his men's doubles match with
Chung Jae Sung
! I'm totally sharing his joy!!! ㅠㅠㅠㅠㅠㅠㅠㅠ Just yesterday, they lost the match to Denmark, so I think he must be feeling disappointed but I hope today's win cheered him up (even if it's a little!) ☺
I don't know why now I've gotten so engrossed watching The Olympics because I HAD NEVER GIVEN MUCH DAMN TO THE GAMES BEFORE 2012. But tbh, I admit it can be quite exciting HAHAHAHA, especially swimming, running, badminton & table tennis! I've never appreciated these sports until now... so, it's quite a great change for me.
Oh right then ,
소녀시대 5주년축하해 ~ ♥__♥ ~
and and look at this super cute yongdae kehehehe
Labels: SNSD