my valentine
Tuesday, February 14, 2012
6:00 PM
HAPPY VALENTINE'S DAY!♥
Today has been awesome! Look at the number of sweets, chocolates and cards which I've received today! They are more than what I get for my birthday HAHAHA. I love you peeps, love you guys sooo much that I can't even put my love into words! I think I'll always remember this Valentine's day since it's so memorable and so precious.
*spam hearts*
HAPPY BIRTHDAY BRO!:)


Even though it's one day late! HEHEHE.
I'm happy today!
Labels: happy birthday, photography, valentines day
don't say goodbye
Saturday, February 11, 2012
2:45 PM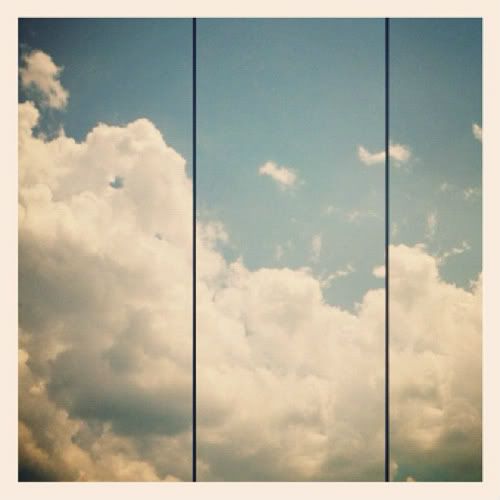 Sudden urge to write... but I don't really want to pen down my thoughts physically though. I used to keep a diary, but by now it has already vanished into thin air, because I really have no idea where I kept it. Maybe I've already thrown it away or maybe it's hidden somewhere out of sight, I'm not sure.
Have been thinking a lot recently, mainly, thinking about my life and myself and wondering what I would be when I grow up. I guess, I just want to be someone happy, contented and blissful.
somebody take me away
somebody take me away
somebody take me away
cuz I can't take this pain
Somebody set me free; let me fly; let me be happy.
On a side note, I did
Valentines day
cards today. I promised to make them for the special people in my life and I did. I'm looking forward to my cards from others too!
*happy*
Oops and these days, I've been cloud-gazing way too much. Honestly, I'm such a dreamer. (: By the way, anyone has instagram? Follow me on
candlelightdreams
. See you there!
Labels: photography, valentines day
Every cloud has a silver lining.
Friday, February 10, 2012
9:40 PM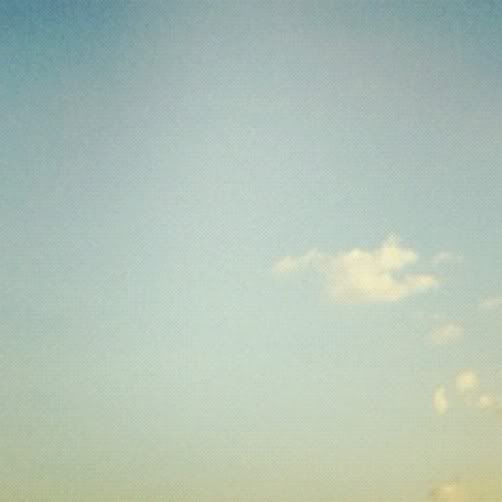 This is a photo of the sky which I took on an evening a few days ago.
Here's the one which I took on yesterday's evening.
These days, I've been looking at the skies. Maybe it's the pretty shade of blue which I love a lot or perhaps it could be due to the peaceful and soothing nature of the colour, I don't know.
But when I'm looking at the skies, I'm watching the clouds. Since young, I've always loved cloud-gazing. It's really sheer bliss to leave all the worries at bay and not think about anything at all but just to focus on the movements of clouds. I absolutely love fluffy stuffs (especially soft toys!) and the simple, pure white colour. I find it fascinating when you can visualise things in the clouds as real-life things. When I was young, I used to see figure of animals in the clouds. Sadly, by the next moment, they are gone. I know this is due to the shifting of the clouds, but it doesn't stop me from thinking,
do the important things that matter to us have to leave from our lives too?
Labels: photography
colours of the wind
Sunday, February 5, 2012
2:27 PM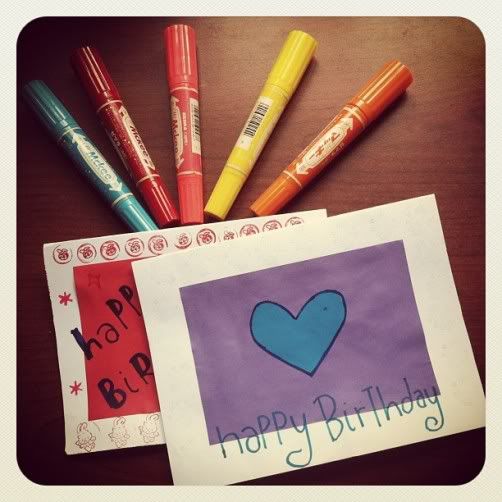 "Why are people sad? That's simple. They are the prisoners of their personal history. Everyone believes that the main aim in life is to follow a plan. They never ask if that plan is theirs or if it was created by another person. They accumulate experiences, memories, things, other people's ideas, and it is more than they can possibly cope with. And that is why they forget their dreams."
— Paulo Coelho
Oddly enough, I find myself happy this week. This is so unexpected of me. I didn't even feel tired. I find myself smiling at the littlest things. Maybe that's what life is about. Life is all about the simplest happiness. (:
Friday left the deepest impression on me. We dissected the sheep's eye. BUT I DIDN'T. I didn't even dare to touch it. It was foul-smelling, the scent of decomposing matter. It was horrid. The whole thing was just seriously gross.
The poor sheep. :(
Was finally back to guides too. The moment I came to them, everyone was like "I miss you so much" and they even hugged me awww... ♥ It felt heart-warming and I felt like I belong. Suddenly, I think maybe I don't have to feel like I'm a nobody. Maybe I'm really someone to begin with. Perhaps I just need to find it within me. Maybe I just have to find myself.
I'm not just surviving now. I'm living. (:
Labels: photography
you're my kryptonite
Thursday, February 2, 2012
5:50 PM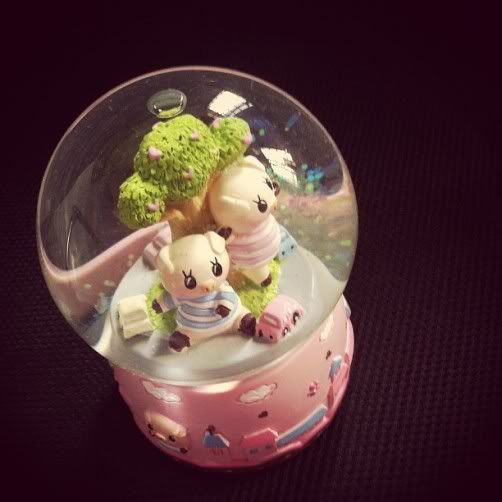 Labels: photography