last day of 2011
Saturday, December 31, 2011
4:11 PM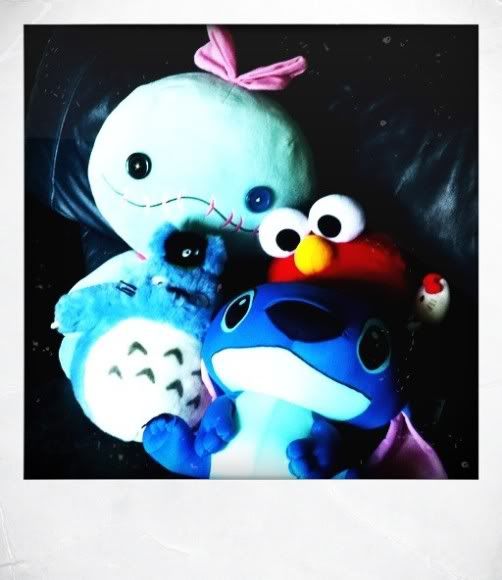 With less than 9 hours away to the start of a new year, I'm not going to deny that I'm a little overwhelmed with emotions. They comprise of regret, pity, fear and excitement. Perhaps the "fear" part is most domineering though. So many things I told myself that I could achieve them this year but I failed; So many moments when I wished I had said something then; So many times I wish things hadn't turn out the way that they are now...
Today, we went to the airport, ate lunch at
Popeyes
and fetch
bro
back home after 11 days in Malaysia with our relatives. He bought me a Stitch (above!) to add to my collection of soft toys. I took a full photo of the plush toys which I've acquired over the year 2011, which include Scrump, Elmo, Totoro and a brand-new Stitch, because I want to remember.
2011 had been a roller coaster ride. It started out rough with me being in a new class full of unfamiliar faces (close to strangers) and everything was hard because I found it tough to adjust. In simple terms, I hate changes. I know life is all about adapting and accepting and learning but words can be thrown out from the mouth easily, doing it is a chore. My results were kind of atrocious to believe at the beginning too. They declined drastically and it made me afraid, afraid that I could never fulfil my dreams.
Gradually, through all the tears and words of encouragement I heard from others and gave myself, I grew up and matured. I learnt a lot about life and people. I accustomed to reality and embraced it. I became better. Even when I hit a rough patch, I picked myself up again and here am I now.
Nevertheless, some things this year saddened me pretty much and I really wish for the better next year. I wish we could rewind time but I know it's impossible unless a time machine exists. I just wish everything will work out on its own and please, I want to a happy person.
This is my 2012 wish.
Labels: outings, photography
time machine
Thursday, December 29, 2011
6:45 PM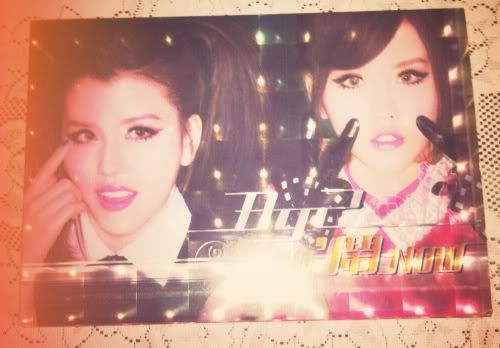 Yesterday, I went to
SCAPE
with
Jiayu
for Flag Day CIP! HAHAHA we were quite early and so, we wandered around the streets in Orchard for a bit before heading there. Anyway, we had to wake up early and I was super sleepy. We were allocated to
NEX
in Serangoon. Then, since there wasn't much a crowd there, we wanted to go Vivo but ended up going to
Plaza Sing
. It started raining then. A slight breezy drizzle. We walked to
Somerset
and stationed there for quite a while. Anyway, a Caucasian walked towards me and questioned me why I was doing this and then I poured out the lines which the person-in-charge had told us beforehand. Then he said, "But I'm not from Singapore." I replied, "Yeah, I know." LMAO like who doesn't??? After that, we headed back to where we came from (SCAPE) and went for lunch together. (:
Met some funny people yesterday and really kind, wonderful and lovely souls yesterday. Bless them. ♥ Really thankful for all the generous acts from those who supported me!
Oh truthfully, it was a great day yesterday and IMO, I honestly think it's one of the best CIP ever! Everyone who participated had pretty much freedom, which is rare, and we each received complementary vouchers for Toastbox and Long John Silver! SO AWESOMEZX. I bought Gongcha home too since it was situated just outside SCAPE. And everyone received an exclusive
BY2
album too! Even though I'm not a fan, but still, thank you Ocean Butterfly!
Labels: outings, photography
let's start with forever
Tuesday, December 27, 2011
2:33 PM
Sorry I haven't been updating for the past few days but I didn't see a need to since I didn't have anything to post about. Christmas went by rather quietly like it had year after year. But I shall be polite and I hereby wish all of you a belated
Merry Christmas
! I really can't believe how quickly time had passed and it will only be less than a week before school reopens again.
Uh oh.
I'm getting utterly freaked out.
Anyway, I spent some of my time watching movies! A great way to relieve stress! Honestly, I'm not kidding. Every time I watch a movie/drama/show, I'll feel totally involved in it and it's really a pleasant feeling.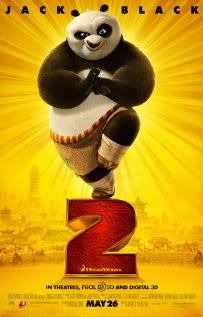 YEP!
Kung Fu Panda 1 & 2!!!
I can't believe I didn't want to watch these because I thought it was lame and what's more, what can a panda do?
OMG BUT WATCHING THEM TOTALLY MADE ME CHANGE MY MIND.
Po is the cutest thing ever on earth hahahha! Okay actually I'm joking because, for me, there are
manymanymany
cutest things on earth.
Oh and yes of course,
Breaking Dawn Part 1
! Didn't want to choose the poster with only Edward and Bella on it because I thought it's way cooler to have all the Cullens and Jacob on it, isn't it? And I think I've mentioned before, I now own the whole series of Twilight Saga including The second life of bree tanner. Watching this movie makes me want to read the whole series over again!
Meanwhile, it's for my own reference but I finished reading
'Chinese Cinderella'
by Adeline Yen Mah. I found some similarities between the book and
'A little princess'
written by Frances Hodgson Burnett. In any case, I teared over the unfairness of life and how, somewhere deep within our hearts, we wish for ourselves to be understood and loved too.
Labels: books, christmas, movies
let it snow
Saturday, December 24, 2011
9:31 AM
Went to Vivo yesterday for some Christmas shopping, but we didn't get a log cake for this year. Awww. :( Anyway, we won't be able to finish it so yep, it's better not to waste. So I was sitting on the train and reading a new book,
"Chinese Cinderella"
. I bet everyone who was there would think that I'm a bookworm. But it's okay, I don't want to waste time travelling anyway. So why not make good use of it?
After Vivo, we headed to Chinatown to have lunch! The highlight for yesterday was the traditional Shanghai Xiao Long Baos!
*yumyum*
Also, I've finished reading
"The Graveyard Book"
by Neil Gaiman!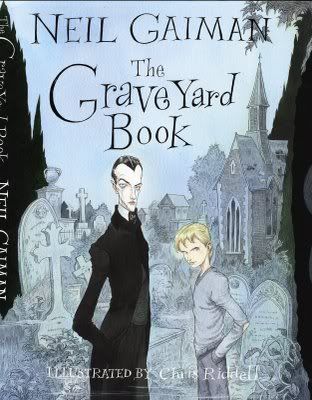 OKAY anyway,
Merry Christmas Eve! ♥
Labels: books, christmas, outings, photography
fifteen.
Wednesday, December 21, 2011
8:54 AM
monday
Went for bowling with
Jerry, Charmaine, Gina and Zihui
@ Chevrons. Initially, we were sort of awkward together, perhaps it could be due to the fact that we hadn't met in a while.
"It takes 4 seconds for a silence to become awkward."
Anyway, Gina and Jerry each got a strike. Even though I suck at bowling, I didn't do that badly, IMO.
BUT OKAY I STILL SUCK, YEAH.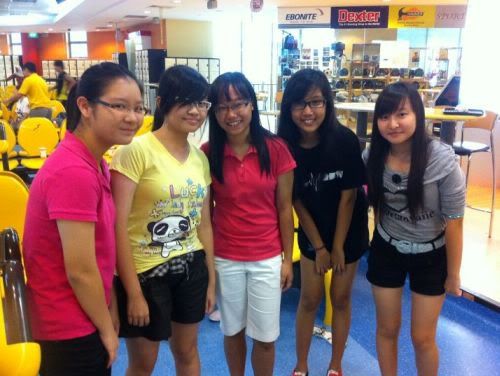 tuesday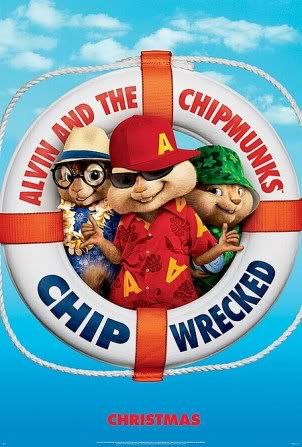 Met up with
Eunice, Yijun and Kaixin
@ Causeway point! Wanted to watch Breaking dawn at first but the tickets were already sold out. I definitely did not want to watch Puss in boots so we ended up watching Alvin and the Chipmunks: Chip-Wrecked. It was pretty funny and cute, but all I remembered was how I was freezing in the cinema. So after the movie was over, we went to eat @
PASTA MANIA
and had
YAMI YOGHURT
after that. HEHE KAIXIN'S MUM WORKS THERE. (: Then after, we headed to Eunice's house by bus! We started with a game of UNO and I won. Even before that, I was telling them about how I always used to own in UNO and several other card games. But I've sort of forgotten the rules but it seems like I haven't lost my touch.
*winks*
Yijun played on Eunice's piano and we sang along because I love Taylor Swift's songs and I know most of the lyrics to her songs. Ransacked her house, searching through her large collection of movies and books. Wanted to watch a movie but we couldn't make up our mind, especially when we couldn't agree on a movie which we hadn't watch. In the end, both Yijun and Kaixin settled down and watched the Channel U show which was airing at that time while Eunice and I went to play
Wii
! I had a lot of fun and I would really like to thank Eunice for this memorable outing! Oh and I borrowed two books from her too,
Chinese Cinderalla & The Graveyard book
.
*self-reminder: must return her the books when school reopens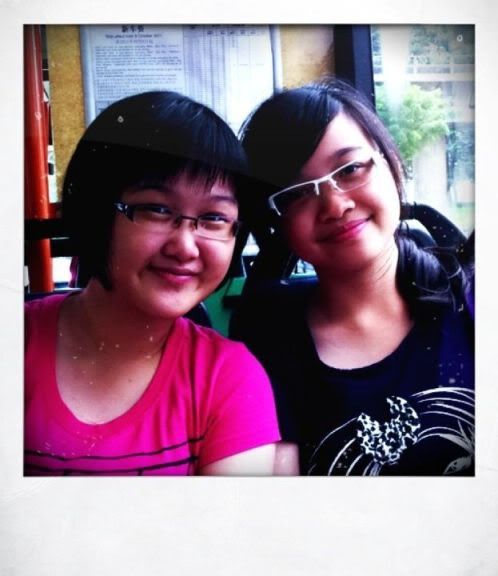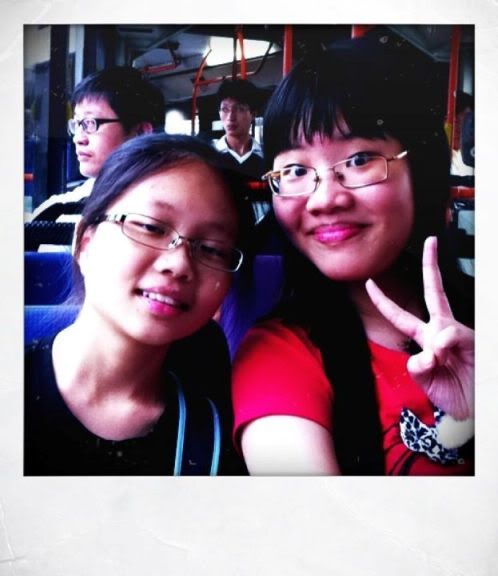 Labels: movies, outings, photography
someone like you
Friday, December 16, 2011
10:15 AM

"You know how the time flies
Only yesterday was the time of our lives
We were born and raised
In a summer haze
Bound by the surprise of our glory days"
Labels: photography
This love is ours
Wednesday, December 14, 2011
5:00 PM
happy birthday taylor allison swift! ☆
I may be one day late, but who cares anyway? Anyway, I love
Taylor Swift
for who she is. I love her and the songs she writes. I love the fact that I can relate to her songs and how her lyrics hold deep meanings in them. I love her as my inspiration and I love her for encouraging and motivating teenage girls like us. She's not just pretty, she's humorous and she's lovely. Taylor, thanks for being part of my life. I may not be a true swifty, but it makes me smile to hear news about you or seeing you on screen. Hearing your voice makes my day. Thank you for being so wonderful.♥
생일축하해요 이진기! ☆
ㅎㅎ the best part about you is that you're SHINee's leader and you have a knack for making people smile. Looking at you on variety shows and you on stage are like totally two different people. Onew sangtae... ㅋㅋㅋ I don't know what to say about that but it seems after so long, it still isn't improving yet, right? 괜찮아요 (: 화이팅 온유!
Labels: happy birthday, SHINee, videos
Peony in Love
Tuesday, December 13, 2011
4:07 PM
"In that moment I understood that the cruelest words in the universe are if only."
— Lisa See, Peony in Love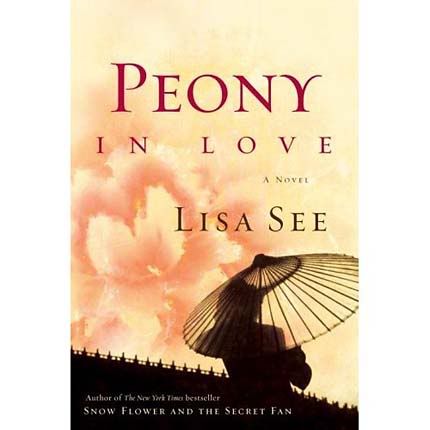 Synopsis
I finally understand what the poets have written. In spring, moved to passion; in autumn only regret.

For young Peony, betrothed to a suitor she has never met, the lyrics from The Peony Pavilion mirror her own longings. In the garden of the Chen Family Villa, amidst the scents of ginger, green tea, and jasmine, a small theatrical troupe is performing choice scenes from this epic opera, a live spectacle few girls, even women, have ever seen. Like the heroine in the drama, Peony too is cloistered and from a wealthy family, trapped like a good-luck cricket in a bamboo-and-lacquer cage. Though raised to be obedient, Peony has dreams of her own.

Peony's mother is against the production: "Unmarried girls should not be seen in public." But Peony's father prevails, assuring his wife that proprieties will be maintained. Women will watch the opera from behind a screen to hide them from view. Yet through its cracks, Peony catches sight of an elegant, handsome man with hair as black as a cave -- and is immediately overcome with too many emotions.

So begins Peony's unforgettable journey of love and destiny, desire and sorrow -- as Lisa See's haunting new novel takes readers back to 17th century China, after the Manchus seize power and the Ming dynasty is crushed. Steeped in traditions and ritual, this story brings to life another time and place -- even the intricate realm of the afterworld, with its protocols, pathways, and stages of existence . . . a vividly imagined place where one's soul is divided into three, ancestors are worshiped, misdeeds are punished, and hungry ghosts wander the earth.

Based on a true story, Peony in Love uses the richness and magic of the Chinese afterlife to transcend death and explore the many manifestations of love. Ultimately, it's about universal themes: the bonds of female friendship, the power of words, the desire all women have to be heard, and finally those emotions that are so strong that they transcend time, place, and perhaps even death.
After reading this book, I was overwhelmed by several emotions. Gratitude - because Peony has finally found her peace. Regrets - because things could have been so perfect. Moved - because she touched me.
The story is very Chinese and I enjoy learning the traditional and kind of ancient ways of the Chinese which I think don't, or rarely exist in present times. I read
'Shanghai Girls'
which is also written by the same author a while ago and I'm pretty sure I prefer
'Peony in Love'
because it invokes your feelings deeply. By the end of the story, I am convinced that love must be painful. To end off, I shall quote a line from the book:
"When people are alive they love, when they die, they keep loving. If love ends when person dies, that is not real love."
With that, I shall leave it to you to ponder.
Labels: books
Her fearful symmetry
Monday, December 12, 2011
1:50 PM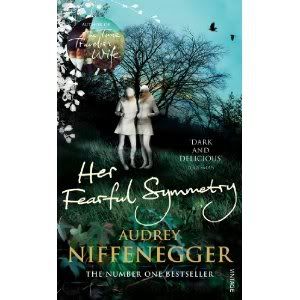 Synopsis:
Julia and Valentina Poole are twenty-year-old sisters with an intense attachment to each other. One morning the mailman delivers a thick envelope to their house in the suburbs of Chicago. Their English aunt Elspeth Noblin has died of cancer and left them her London apartment. There are two conditions for this inheritance: that they live in the flat for a year before they sell it and that their parents not enter it. Julia and Valentina are twins. So were the girls' aunt Elspeth and their mother, Edie.
The girls move to Elspeth's flat, which borders the vast Highgate Cemetery, where Christina Rossetti, George Eliot, Stella Gibbons, and other luminaries are buried. Julia and Valentina become involved with their living neighbors: Martin, a composer of crossword puzzles who suffers from crippling OCD, and Robert, Elspeth's elusive lover, a scholar of the cemetery. They also discover that much is still alive in Highgate, including—perhaps—their aunt.

Was reading this book and I found the plot quite tragic, mysterious and thrilling. Hmmm but still, I was kind of disappointed with the ending. I'm expecting a happy one in some way or another. Instead, it sort of breaks my heart.
Labels: books
kiss me underneath the mistletoe
Friday, December 9, 2011
12:45 PM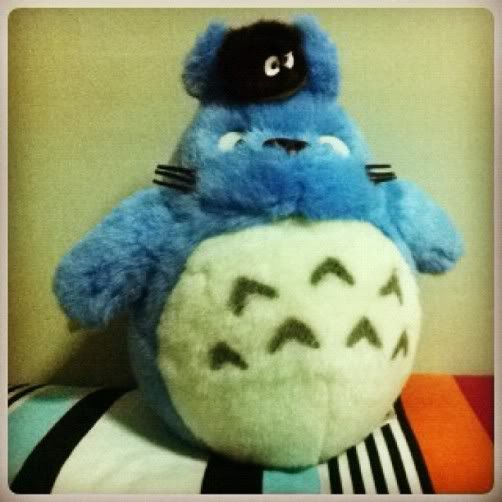 Thank you sis for getting me this super cute totoro! となりのトトロ! O(≧∇≦)O
So anyway, I've been a good girl, doing my homework and I'm so proud to say that I'm almost done with
ALL
of them! Even though most of them are maths and Trigonometry screws my brain, other than skipping some questions which I've been racking my brains hard for, I think I'm done! YAY (: I don't know if it's a good idea to start on a brand new drama now because I have a pretty packed schedule next week, with CIP and stuffs. It's the 9th of December already, are you kidding me? :( I'm not ready for next year yet.
NOT AT ALL.
Anyway, several days ago, I borrowed two books, "The Fearful Symmetry" by Audrey Niffenegger and "Peony In Love" by Lisa See. I've not started on any yet but I think with free time on my hands now, I'll probably start on the first.
Have a nice day and bye!
HAPPY BIRTHDAY 최민호! ♥
Labels: happy birthday, photography, SHINee
wondering if things are ever going to be the same
Thursday, December 8, 2011
7:13 AM
(photo credits to: nicole)
Went to
Plaza Sing
with
Nicole
and
Puiling
on Thursday! Initially, we wanted to watch Puss In Boots but Nicole said it's rated G(General) which means it's lame. Then we wanted to watch <<那些年 我們一起追的女孩>> but didn't dare to risk it since it's NC16. In the end, we watched
Starry Starry Night
instead. It's in Chinese and the movie is rather typical, predictable but Nicole seems to like it a lot. Puiling likes that kind of wild and crazy love.
Oh yeah, we bought gongcha and talked and we walked to Orchard, where we wandered for a bit. HEHE had a pretty good time hanging out with them. (: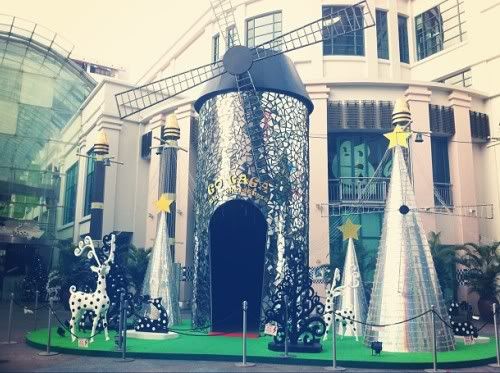 Went to
Bugis
yesterday! Shopped a lot and bought lots of stuffs like clothes and shoes. Spent around 60 bucks in total
*gosh*
but I guess it's pretty worth it. I think I'm going out with
Eunice
and the rest next week!
YESSS FINALLY BREAKING DAWN OMG.
Actually, we made a promise to watch Breaking Dawn part 1 and part 2 together, which is why I'm so worked up. Don't know if escape theme park is still opened though. I really want to sit on a roller-coaster ride so badly. :( Oh and sis is back from Hongkong. She came home late last night and is currently sleeping like a log. :P
Labels: movies, outings, photography
How can we stop time?
Monday, December 5, 2011
12:13 PM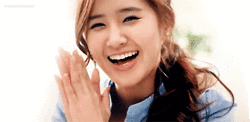 생일 축하해요 권유리! ♥
Happy birthday to our black pearl,
Kwon Yuri
. This is the girl who is full of kkab-ness, hence she is given the name "KkabYul". The cheerful and outgoing girl who shines among the power of nine - 권유리! Always loved everything about you because you are so down-to-earth and optimistic. 영원히 사랑할께~
HAPPY BIRTHDAY SIS TOO (:
Labels: happy birthday, SNSD
i'll fix you
Sunday, December 4, 2011
5:57 PM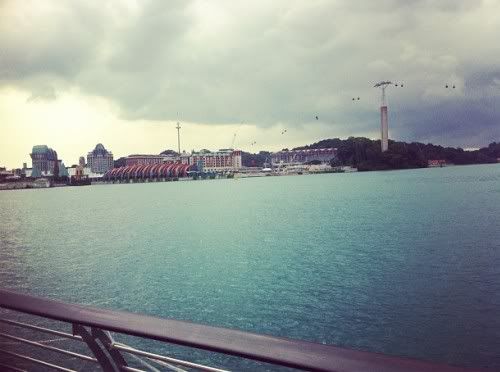 I've never particularly liked scenic photos, but this will be an exception, because I was the one who took this photo. I know what you'll say, that I'm narcissistic, or that I'm too proud of myself. Hell nooo. You just don't know me well enough.
*wink*
Gosh, I'm turning insane talking to myself like this. Oh well, I should just let my thoughts run wild. It's against nature's way to stop it.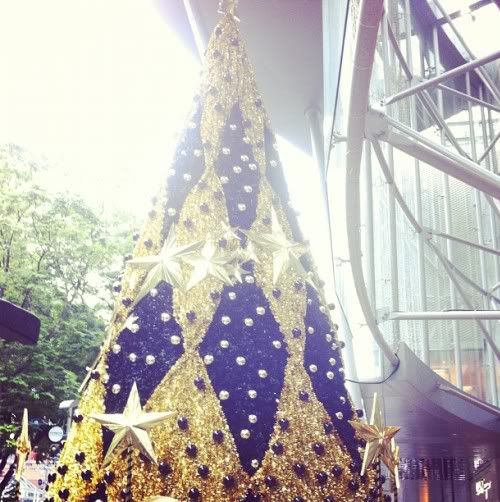 Whee and I'm already in the mood for Christmas. The only bad thing about Christmas is that soon enough, school will start.
TOTAL MOOD KILLER
. Sorry for reminding you guys how quickly this year flew past. And yes, I predict it will just zoom past even faster, especially during the holidays. :(
Labels: photography
And we know it's never simple, never easy
Saturday, December 3, 2011
9:17 AM
On
Thursday
, we had an early birthday celebration for sis because she was flying off to Hongkong. Bought her a mango cake. YUMYUM.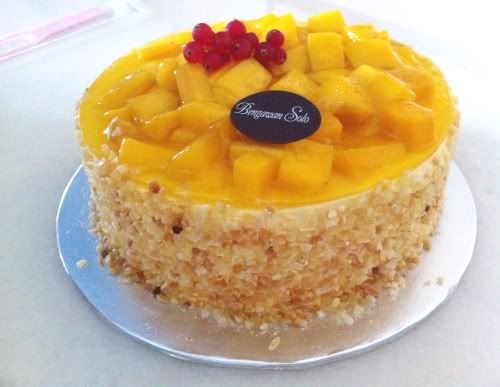 By now, she should be enjoying herself in Hongkong! I know this because she has been whatsapp-ing me about her whereabouts etc. LOOK AT THESE CUTE TOTOROS IN HONGKONG OMGEE.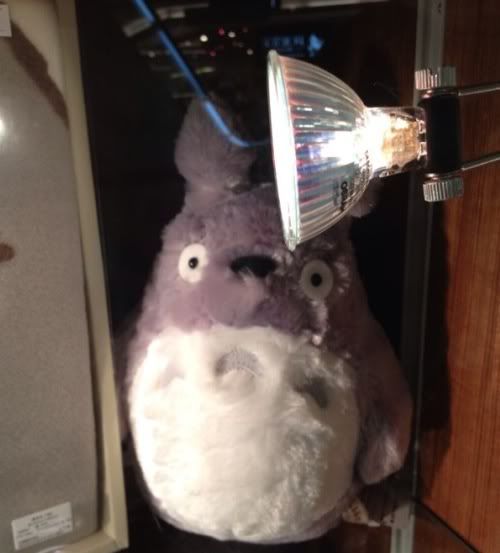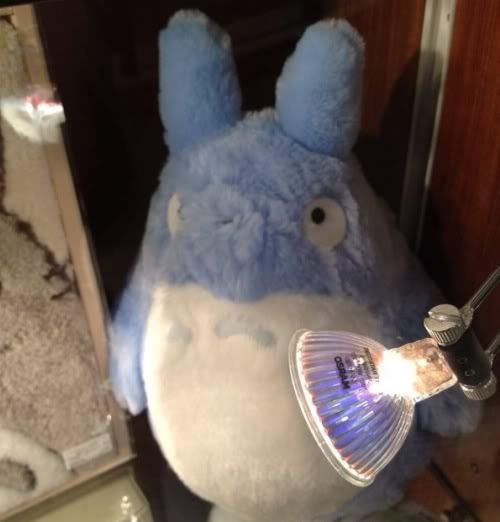 Yesterday, I went to Orchard (again!) with mum! The rain didn't even seem so bad when we walked. After all, it was only a slight drizzle and mum was carrying the umbrella for me throughout our entire journey. Suddenly felt like a kid all over again. Had lunch first at
Popeyes
! Then we walked streets after streets from Orchard MRT station to Sumerset MRT Station to Dhoby Ghaut MRT Station, which is where Plaza Sing is located at.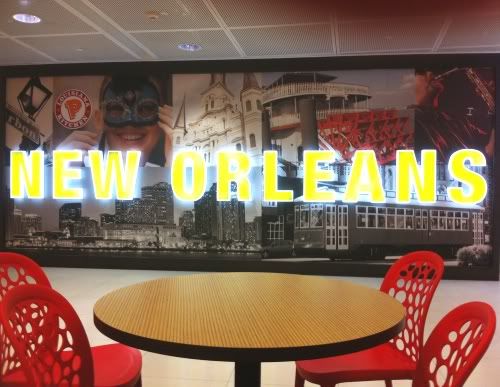 Popeyes® Louisiana Kitchen!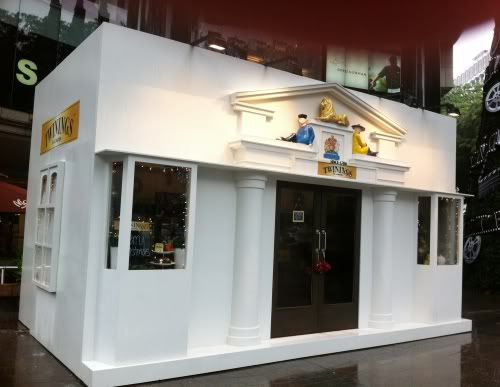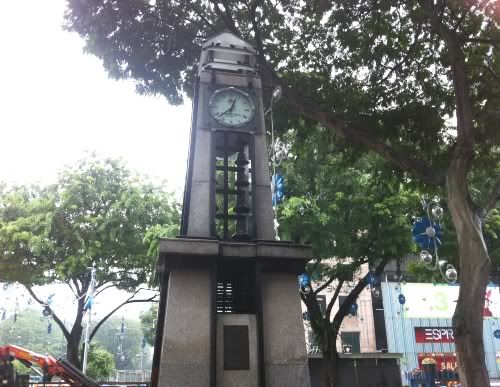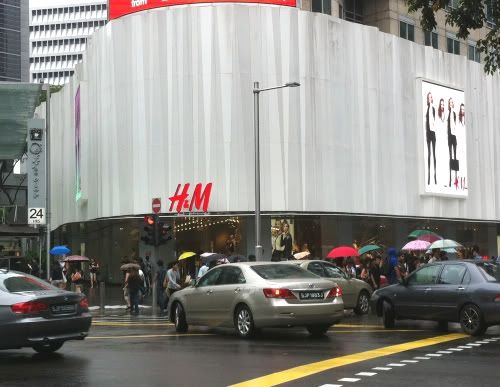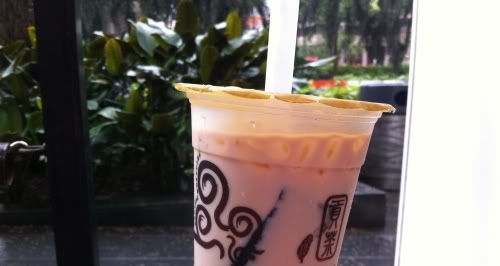 Gongcha (milk tea w herbal jelly)~
Labels: happy birthday, outings, photography
together can never be close enough for me
Thursday, December 1, 2011
12:00 AM
It's officially the first day of
December
! I sort of consider it my favourite month because December means holidays and holidays define the word "awesome". Christmas is coming really soon and it's my favourite season of the year even though my family rarely did anything special about it year after year. We don't even own a Christmas tree. I think in my vague recollection of memories, we used to have one, but we threw it away. It was kind of old anyway. I'm always amazed seeing how those who celebrate Christmas celebrate Christmas because I really do believe that Christmas is the season of giving and sharing. Aren't you envious seeing those people in movies building snowmen and playing in the snow? I am. Gah sucks that I'm stuck in this country with no snow as precipitation and only gloomy rain or scorching hot sunlight. :(
Anyway, I've really made a promise that I'll start homework right on this day! I feel guilty not doing anything for the past few weeks already. I guess, it's time to brace myself, pull up my socks and prepare myself for a battle to come. I can already feel the nerves sigh. 2012 is probably gonna suck real bad but
I MUST PERSEVERE
.
Have been looking for casual shoes/flats and I think I would like something like...
Or something like

or

will do too. Sorry the colours I choose are all in the shades of blue because I think blue is a pretty colour, especially when it's light blue or mixed with some green. Maybe I should get myself both flats and the converse shoes. They are gorgeous, aren't they? LOVELY INDEED.
Gonna have to sacrifice my time for watching dramas + other shows now for the sake of my homework! I feel bad enough for ignoring the pile of homework which has been collecting much dust. Time to take action! YEP.
Labels: random